Maximize Cloud ROI with Reactive Microservices and Real-Time Streaming Data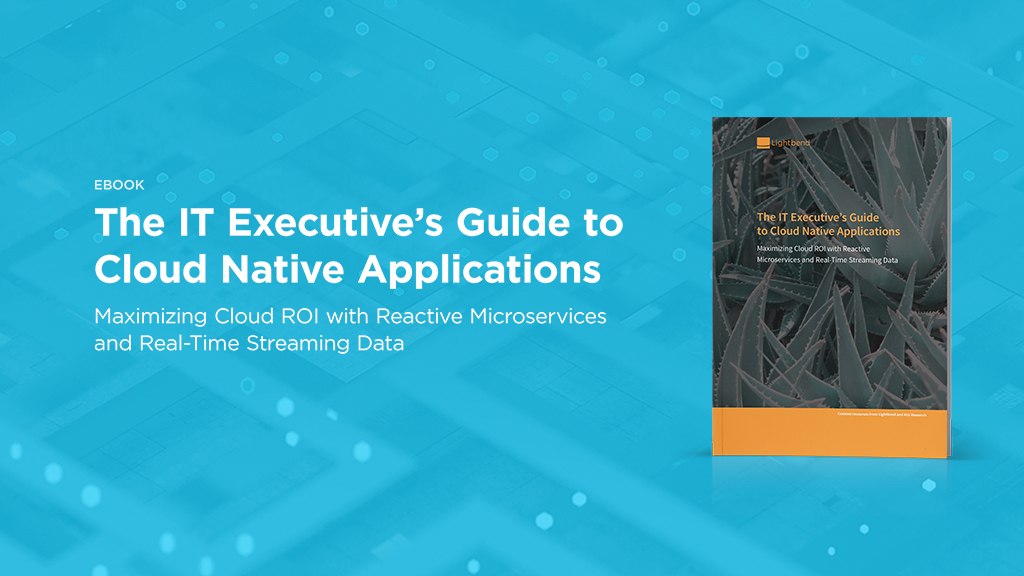 Have you migrated application workloads to the cloud only to see promised business outcomes fall short? According to a McKinsey study, around 80% of enterprises say their application modernization efforts have failed or haven't lived up to the hype.
While people, processes, and policies all impact success, a big roadblock remains companies who invest solely in cloud infrastructure. What's also required is a focus on building cloud native applications that contain a streaming, data-centric application architecture powered by reactive microservices.
In these curated resources from Lightbend and 451 Research, you'll explore the business benefits that come with developing real-time cloud native applications on top of cloud infrastructure. You'll also discover:
Why cloud native applications drive enterprise transformation
How reactive microservices can reduce IT costs
What it takes to become a real-time enterprise
Real-world stories from Fortune 100 companies