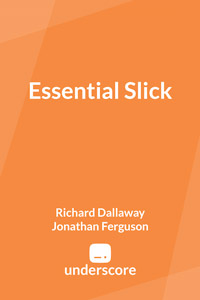 by Richard Dallaway and Jonathan Ferguson
Essential Slick is a guide to building a database application using the Slick library. It is aimed at Scala developers who need to become productive with Slick quickly. All registrants qualify for a Typesafe discount and will save 50% off the price of Essential Slick (all formats) as it becomes available by referencing promotional code typesafe.
Please enter your information to receive your E-book copy of a subset of Essential Slick by Richard Dallaway and Jonathan Ferguson and be signed up for the Lightbend Newsletter. Once you've entered your information and submitted the form, the PDF will be emailed to your address.