Who uses Akka to scale their business?
You may not have realized it at the time, but it's quite possible you've used Akka without knowing it.
Some of the most admired brands in the world know that when it comes to providing extreme throughput, massive concurrency, and dependable self-healing against cluster and network failures, Akka is the leading Reactive technology on the market. Let's take a look at how Akka powers streaming entertainment and gaming experiences for over 400 million users around the world, with significantly lower infrastructure costs than many alternatives.
We'll start with the big player (no pun intended) in the room: Fortnite.
Fortnite has exploded in popularity over the past nine months, growing by 100x, according to Epic. Now the company is looking to technologies like Kubernetes to help it manage all the back-end servers and services, including dozens of microservices written in Java, Akka, and Go, that it needs to run its games. (Source)
Fortnite (by Epic Games)
While some of us were sleeping, Fortnite by Epic Games erupted into a global phenomenon in 2017, gathering over 125 million users in the first year of operations. Now at 250 million users and growing, Epic Games has redefined what it means to engage a global audience at massive scale–recently supporting 12.3 million concurrent gaming sessions at once. It is great to see them using Akka under the hood to power their back-end servers and tens of microservices, as Chris Dyl, Director of Platform at Epic Games, revealed at AWS re:Invent 2018.
iHeartRadio
Founded in 2008, iHeartRadio is an American free broadcast, podcast and streaming radio platform. With over 128 million users in 2019, they are effectively the umbrella brand for the largest radio broadcaster in the United States. As an adopter of Akka back in 2015, iHeartRadio was able to jump from 70 million to nearly double that in a few short years, backed by a Reactive system that offers transparency, resilience, and massive scalability within and across their microservices.
[EBOOK DOWNLOAD] How to use Akka and Kubernetes together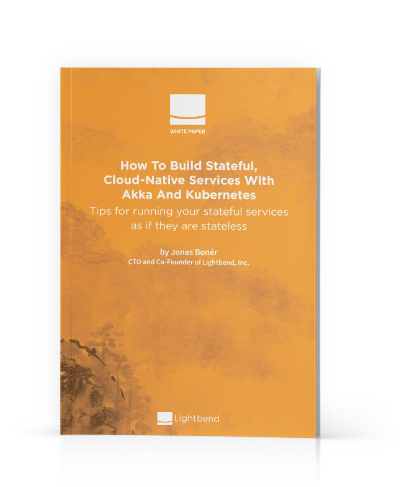 Tubi
Tubi is an ad-supported streaming service built with Akka and Scala that was acquired by the Fox Corporation in 2019 for over $400 million. From its humble beginning in 2014, they now have over 25 million monthly active users. Clearly, their ability to reliably stream high-quality content across a competitive entertainment landscape has paid real dividends for this fast-paced team. P.s. Tubi is hiring!
Dream11
Dream11 is India's most popular fantasy sports platform, with over 80 million fans playing Fantasy Cricket, Football, Kabaddi, Basketball, Hockey, Volleyball, Handball & Baseball. Powered by Akka, Dream11 has experienced tremendous growth, going from 1 million users in 2014 to over 80 million at the close of 2019. Based on real-world sporting events, users join fantasy contests with as few as two and upwards of tens of millions participants that are automatically generated and promoted through the app.
---
Get to know Akka!
If you'd like to learn more about Akka and see why these companies and others like Starbucks, PayPal, HPE, and Verizon depend on it for their distributed, mission-critical systems, download this free eBook by the creator of Akka, Jonas Bonér, titled How to Build Stateful, Cloud-Native Services With Akka And Kubernetes: