Meet Cloudflow (2 Min Video)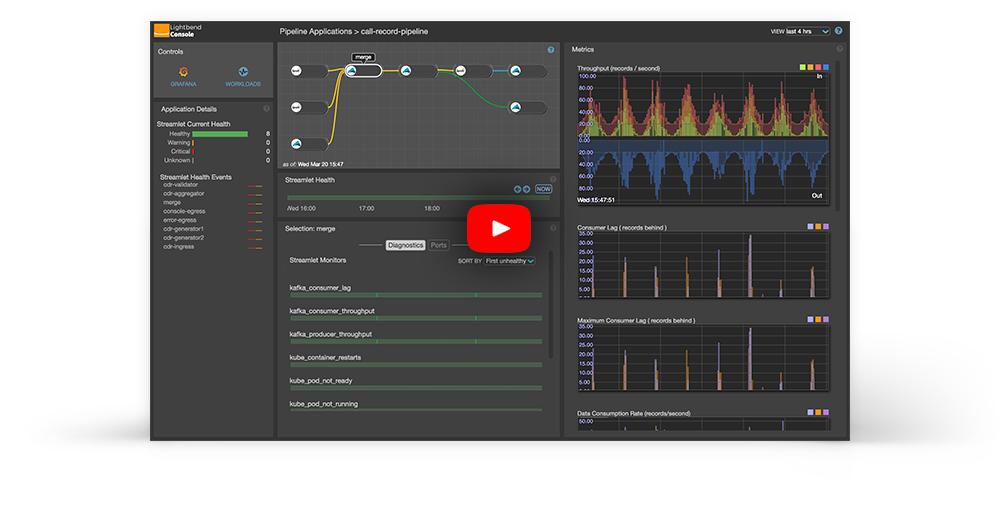 Focus on business logic
Cloudflow boosts development productivity by allowing you to focus only on core business logic. All boilerplate – serialization, port configuration, operational parameters, data durability between processing staging – is handled for you.
Single-Step Deployment
Just specify your data flow via simple blueprint file and deploy your multi-stage pipeline with one command. All ports and topics are created for you Automatically surface HTTP service endpoints.
Visual Insight
Unique custom UI provides visibility into pipelines so you can pinpoint and troubleshoot problems quickly, spot latency and performance bottlenecks, and leverage custom metrics to relate technical issues to business performance.
WHAT'S IN A LIGHTBEND SUBSCRIPTION?
Cloudflow Documentation