DEMO
Lightbend Platform Demo
See Lightbend Platform in action. Schedule a demo to discuss your requirements, the value of our subscription, and walk through our monitoring, management, and enterprise features.
Register

Find Out If Lightbend Platform Is Right For You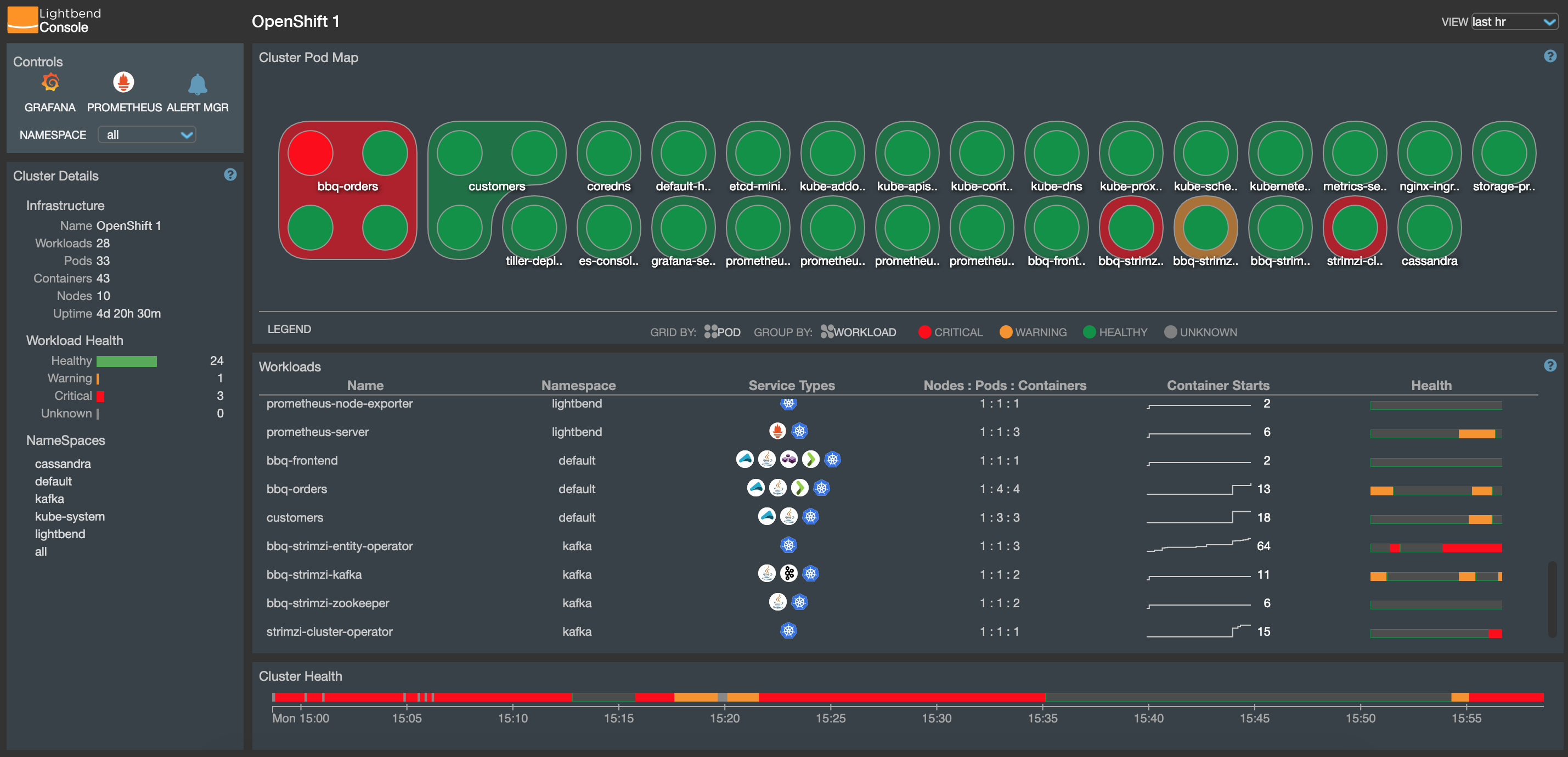 Schedule a demo with us to learn about the core capabilities of Lightbend Platform for designing, building, and running cloud-native microservices and real-time streaming applications. Using Lightbend Console to provide a hands-on look at visualizing and managing your applications, we'll reveal how Lightbend Platform provides:
Distributed Systems Architecture foundation for designing a scalable, resilient architecture for streaming workloads and microservices.
Event-Driven Reactive Microservices that offer an asynchronous, event-driven approach so you can simply "Let It Crash".
Real-Time Streaming & Machine Learning capabilities to help you stay ahead of your competitors by harnessing the value of real-time data.
End-to-End Monitoring & Management features with Lightbend Console so you can observe, verify, and operate distributed systems with confidence from Day 1.
Security tools & Risk Mitigation policies that protect your users, your systems, and your business from abuse.
Contact Us
If you are interested in seeing a demo of Lightbend Platform or would like more information about a subscription, please tell us a little bit about yourself and your organization, and we will be in touch soon.