Why Lightbend? (3 min video)
What we do at Lightbend
Lightbend builds cloud native technologies based on Akka, the industry-leading solution for building distributed Reactive systems. Akka Platform includes application runtimes and frameworks for building and deploying systems of Reactive microservices with Kubernetes, OpenShift, AWS, Azure, GCP and more. Cloudflow enables development teams to rapidly build and operate streaming data pipelines using Akka Streams, Apache Spark, and Apache Flink on Kubernetes. Cloudstate provides distributed state management for serverless workloads.
Management
Monitoring
Integration
Security
Support
Education
Suite of complementary software and services for rapid development and successful operation of cloud native applications
As part of a Lightbend subscription, we provide complementary software and services for our products, including monitoring, observability, and management consoles, integration and security tooling, as well as 1:1 expert support, guidance, and educational courses by the brilliant engineers behind our technologies.
LEARN ABOUT OUR SUBSCRIPTION
Core Capabilities To Build Cloud Native Applications
Distributed Systems Architecture
Scalable, distributed systems for streaming workloads and microservices architecture
Cloud-native infrastructure like Kubernetes requires a cloud-native application architecture to be truly performant. Lightbend technologies like Akka Platform, Cloudflow, and Cloudstate enable you to deliver responsive, globally consistent systems at scale, backed by self-healing protocols that automatically protect your business systems—from code to cluster.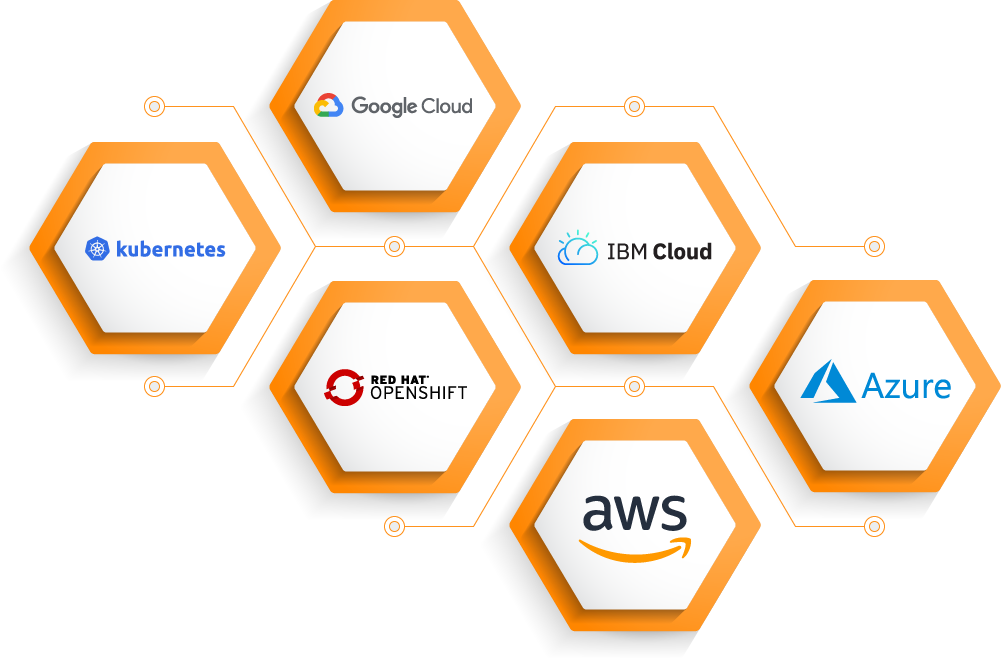 Global Consistency At Scale
Harness the power of stateful, data-driven services deployed in an efficient way with Akka and Kubernetes to guarantee global consistency.
Intelligent Self-Healing
Go beyond simple fault tolerance with automatic self-healing in your clusters—across services, nodes, and networks.
Highly Performant & Responsive
Increase performance and responsiveness with less infrastructure resources, regardless of your deployment environment (public/private cloud, hybrid cloud, on-premise).
Event-Driven Reactive Microservices
With asynchronous, event-driven Reactive Microservices, you can simply "Let It Crash"
One service by itself is nothing—Reactive Microservices come in systems. Akka Platform enables teams to deliver scalable, self-healing systems of microservices, web and application services with the right persistence strategies in place for handling unexpected issues gracefully.
Create Systems, Not Individual Services
Build, deploy, and manage systems of Reactive Microservices in Java or Scala, where developer performance, modularity, and isolation to handle failures gracefully are all part of the foundation.
Microservices, Web, And Application Services
Create the right services for the job with support for RPC-style, backend microservices as well as Reactive web and application services based on gRPC, REST, HTTP2, and JSON.
Event Sourcing And CQRS By Default
Powerful, native persistence strategies like Event Sourcing and Command Query Responsibility Segregation (CQRS) supported by Apache Kafka, Apache Cassandra, and IBM DB2 ensure data consistency across your clusters.
Real-Time Streaming & Machine Learning
Harness the value of real-time streaming applications
Remaining relevant as a business means extracting value from data in real-time. Cloudflow is a powerful module that simplifies the development, deployment, and operations of complex, multi-component streaming data pipelines and connected microservices. This lets you handle never-ending data streams at scale so you can offer new user experiences and use Machine Learning for continuous improvements—all in real time.
Take On Never-Ending Data Streams
Cloudflow enables end-to-end application support for the consumption and transformation of streaming data resources, making it useful for downstream applications.
Get Value From Real-Time Data Analysis
Create new user experiences based on data before the value erodes, including real-time decision making, real-time recommendations, and sensor anomaly detection.
Machine Learning In Real-Time
Serve analytics and machine learning to applications in real-time, supporting cohesive fast data pipelines, streaming data aggregation, as well as technologies like SparkML, Tensorflow, and Kubeflow driven model serving.
Monitoring, Observability, & Insight
Observe, verify, and operate distributed systems with confidence from Day 1
Finding bugs once in production is the stuff of nightmares. We provide system-wide observability and monitoring for your applications built with Lightbend technologies from Day 1, so you can verify regularly in development and operate with confidence.
System-Wide Observability From Day 1
Develop applications with system-wide observability, monitoring, and insights in place from the start, including support for Grafana, Prometheus, OpenTracing, and others.
Verify Early And Often
Avoid embarrassing mistakes by ensuring that app configuration and behavior are correct before going into production.
Operate With Confidence
Deep visibility, customizable metrics, and distributed tracing lets you operate distributed systems with confidence.
Security & Risk Mitigation
Protect your users, your systems,
and your business from abuse
Ensuring the security and global compliance of your distributed systems can be difficult. Lightbend technologies help you protect your code and continuously comply with legal requirements and security standards.
Static Application Security Testing (SAST) For Scala
Detect and prevent over 200 application-level vulnerabilities with the Scala Fortify plugin, developed by Lightbend and available for Fortify SCA by Micro Focus.
Compliance And Enforcement Of Global Security Standards
Native support for encryption, data shredding, TLS enforcement, and continued compliance with GDPR.
Enterprise-Grade Legal & Commercial Protection
A subscription to Lightbend Platform includes warranties, legal indemnification, and commercial licensing for OSS technologies.